Professional roller skates are loved by people. Roller skating is a fun sport and a great hobby for kids. With the right equipment and the professional roller skates, it can be even fun for toddlers in the family. There are many best roller skates brands in the market. These skates are comfortable, safe, and fun-designed best roller skates for beginners (kids). Each roller skate has its own unique design, features, and style that are specially designed for little feet and even learning feet. The question for many parents is what to consider when buying your child their first pair of roller skates. See the tips below to guide you through purchasing best roller skates in the world for children at any age!
Tips For Parents On Choosing Professional Roller Skates
Professional roller skates for children are made in smaller sizes and have boots that conform to the child's feet and ankles. This ensures the child is stable and confident on the skate.
In general, the best roller skates for beginners for kids can be bought about one size bigger and still be okay for skating. It is not recommended to buy outdoor roller skates more than one size bigger, as they can hurt a skater's feet and ankles. A loose skate will cause blisters due to the slipping and rubbing of the over-sized skate. If you buy a larger professional roller skates, it is important to keep the laces tied tightly for the best support of the feet and ankles. Using extra socks to pad the extra space in larger sized indoor roller skates is not recommended because it can actually create more moisture inside the skate - another source of potential blistering and athlete's foot.
Choosing the right size of professional roller skates can be a bit tricky. For some people, this means choosing the same size as their regular shoe size while for others going a size up gives the right fit. As a first time buyer, we recommend that you go one size up. Also remember to read the size guide first, because if a specific model is very small in size, you might have to go two sizes up for your kids.
Two Main Types Of Professional Roller Skates
Quad Roller Skates vs. Inline Skates
There are two main types of professional roller skates available for a child or beginner skater. Quad skates, or the original "roller" skates (typically seen at indoor roller rinks), and best inline skates. Quad skates are typically more conventional and are usually the recommended skate for young or beginner skaters.
Quad skates have four wheels, 2 in the front and 2 in the back, which provide a better balance point than inline skates. Professional roller skates typically have 4-5 wheels in a line, which don't allow for as much balance while not in motion. Quad roller skates give kids and skaters, in general, a sense of standing in a normal position– similar to wearing tennis shoes–but with wheels on them.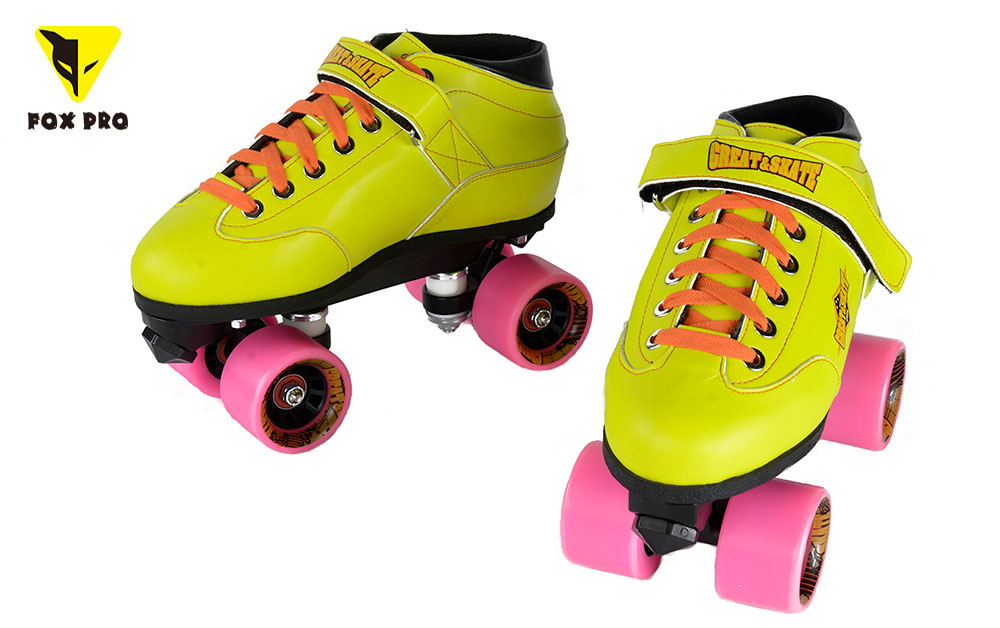 Best inline skates can be difficult for children because they usually have less strength in their ankles and legs. This makes it more difficult for them to stand upright and steady on the inlines. Without some practice on professional roller skates and building muscle strength, best inline skates for children may not be an ideal first skate, but usually, teens can handle inline skates. There is a chance an inline skate could cause the child's ankles to "buckle" and cause their knees can turn in. It must be said, however, that professional roller skates might be the right skate for your child if the child is already comfortable skating. Personal preference and comfort are always something to consider for anyone buying outdoor or indoor roller skates for kids.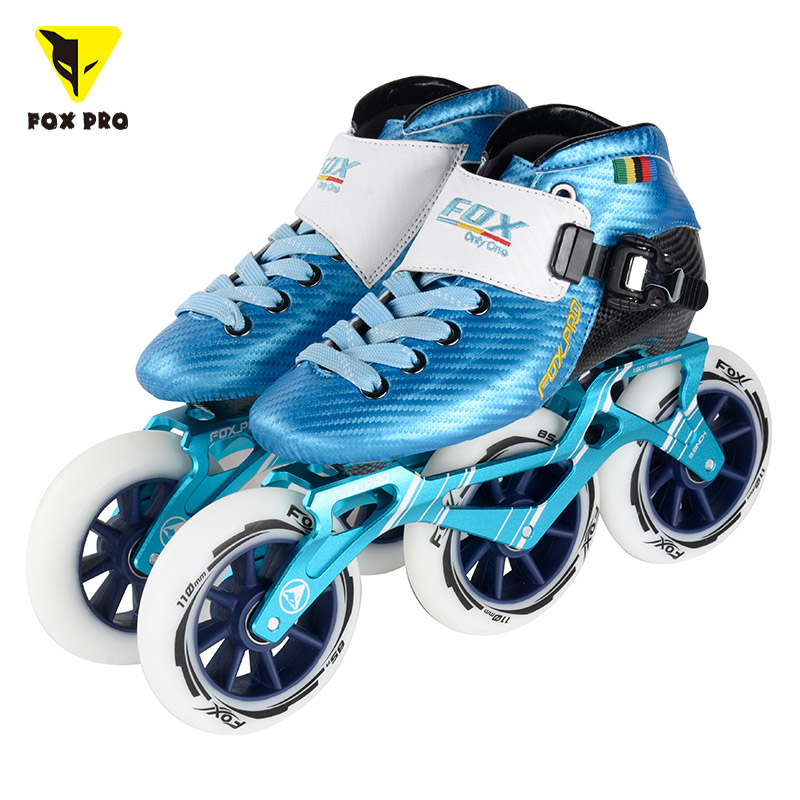 Parameters And Features Of The Professional Roller Skates
Parameters of best inline skates
| | |
| --- | --- |
| Brand | FOX PRO |
| Boot shell | One layer carbon fiber shell |
| Frame | CNC 7005 aluminum |
| Wheel size | 90mm/100mm/110mm/125mm |
| Size | #30-#46 |
| Type | Inline Speed skates |
| Upper | PU leather upper |
| Wheel | Super high rebound PU wheels |
| Bearing | ABEC-7/9/11 race bearings/ceramic bearings |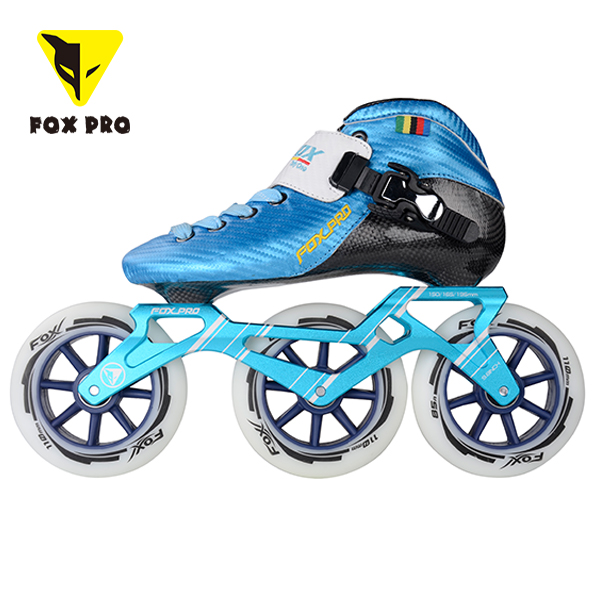 Features Of The Professional Roller Skates:
Best inline skates are made of three materials: leather, carbon fiber, and/or fiberglass. They are suitable for many inline skaters who prefer a high boot, as they give more ankle support.
These professional roller skates are the best roller skates for beginners or anyone who feels more comfortable with increased ankle support. And they allow for more movement and flexibility in rotating the ankles.
They have hard boots that provide maximum protection. They protect the foot against impact, and also provide more control of the skate and its speed and direction.
These outdoor roller skates are shock-absorbent, especially important in outdoor skating.